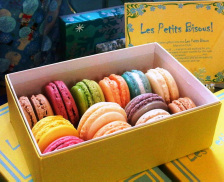 Les Petits Bisous! macarons and éclairs are made on premise by Wanda, with no gluten, no corn syrup and no artificial flavor or color - Taste the difference at Les Petits Bisous! The flavors featured each day are:

Organic Lemon & White Chocolate, Full Cream Vanilla Creme Anglais, Raspberry confiture, Blackberry confiture, Dark Belgian Chocolate & Sea Salt, Chocolate with semi-sweet Belgian chocolate ganache, Green Tea with pure white chocolate ganache and hand-made Salted Caramel.
Le Parfum du Mois for April is Hazelnut Chocolate.

---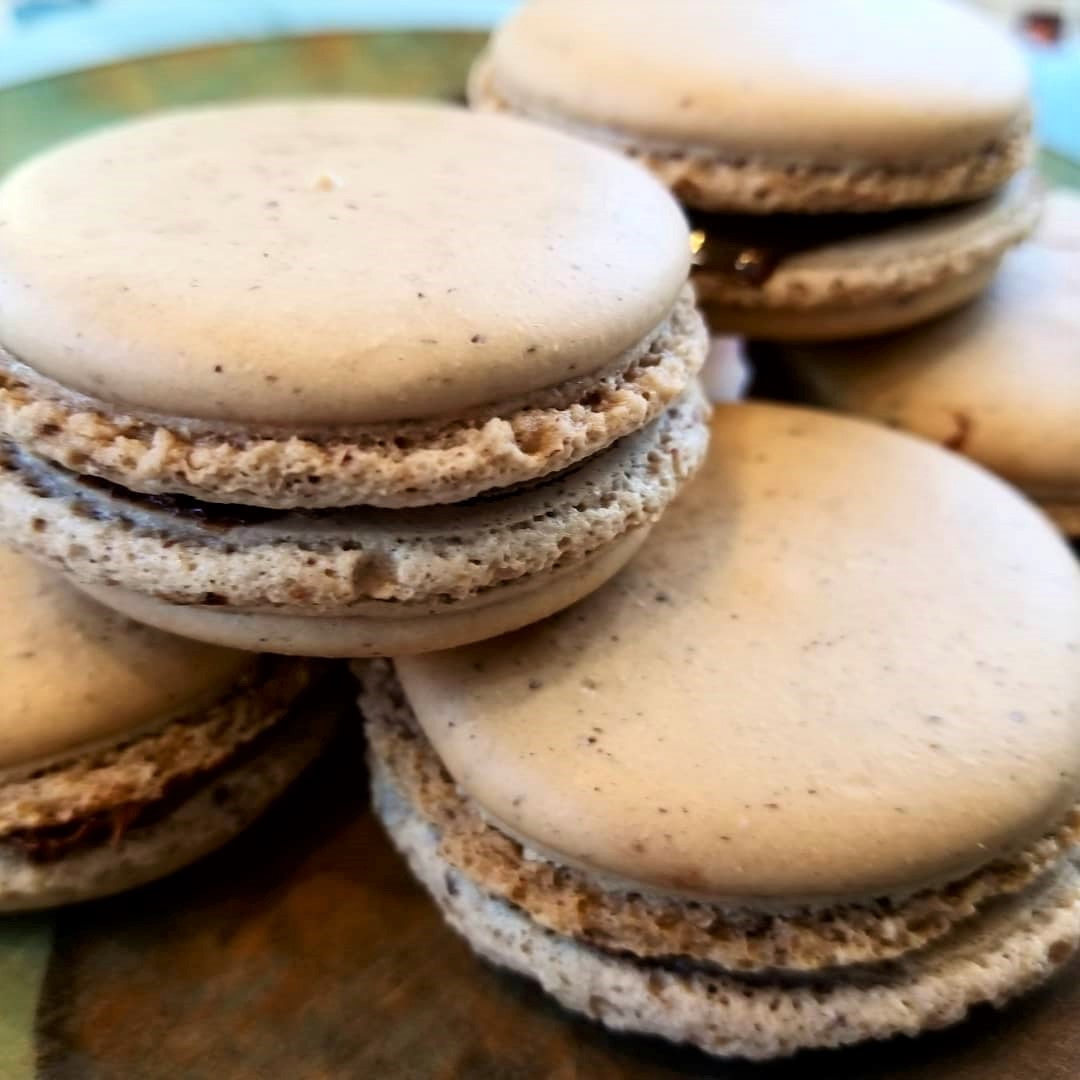 The flavor of the month for April is Hazelnut Chocolate.
---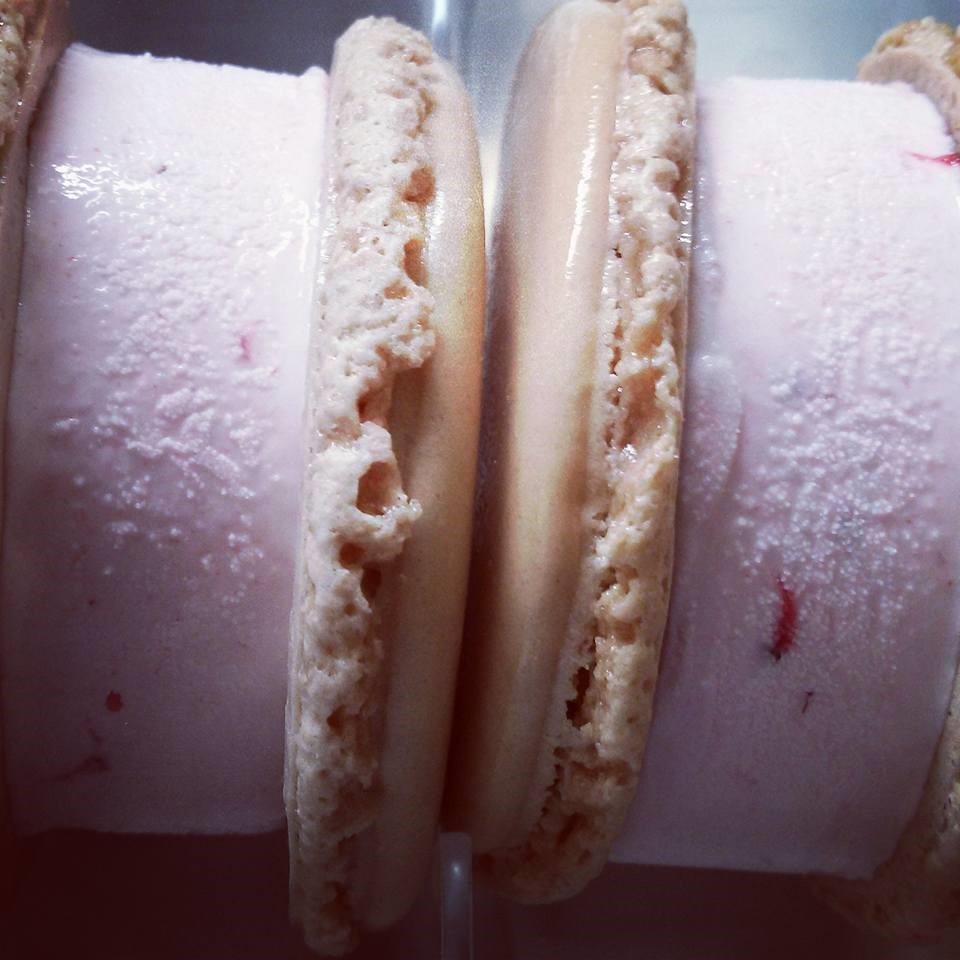 Ice Cream Macarons are made with Keye's Creamery ice cream - we fill our large chocolate macaron with Vanilla, Strawberry or Mint Chocolate Chip!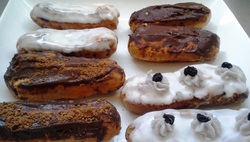 Les Petits Bisous! now offers gluten-free éclairs too! Flavors include Vanilla Cream with Chocolate, double Dark Chocolate, Lemon&White Chocolate and more....contact the shop to find out what's available on the day you'd like to stop in! Available Thursdays, Fridays and Saturdays.

---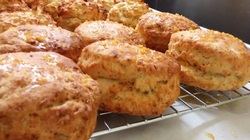 Saturday & Sunday Scones made from organic ingredients (contain wheat) are now available! Stop by, our Sunday hours are 11:00am - 3:00pm, and say hello to my mother, who makes these fabulous scones right before she opens the shop, they're still warm if you get here early enough!

---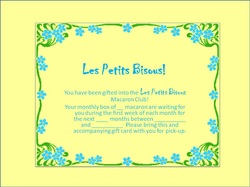 The Les Petits Bisous! Macaron Club is a wonderful gift idea! Offer a box of macaron every month to the foodie in your life - One year, six month and three month memberships are available.

---